Sharon was kind enough to ask me to help judge her contest this week! Two (or more) winners will receive a critique (from me) of their first 10 pgs! I'm really excited, so head over to Sharon's blog for more details on how to enter!


As for good stuff I've read lately, I checked out the 2010 Newbery winner by Rebecca Stead WHEN YOU REACH ME. I don't think I could have loved it more! It's so perfectly made, I could cry right now. Time travel, mystery, race relations in the '70s--this book has it all. I'm definitely going to check out Rebecca Stead's other books. I don't do that often for an author, so you know this must be good!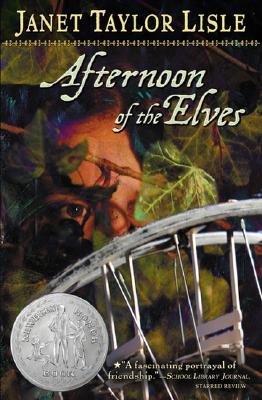 I also revisited the oldie but goodie 1994 Newbery winner THE GIVER and the 1990 Newbery honors AFTERNOON OF THE ELVES. Classics I read in elementary, but now I wanted to pay attention to how they were written, especially since THE GIVER is "the granddaddy of dystopian YA" in the words of our brilliant, former intern (and now full-time audio publishing professional) Arielle Kane. Also, I wanted to re-read AFTERNOON OF THE ELVES because it reminds me of one of my favorite movies, PAN'S LABYRINTH, in how it blurs a tragic reality with fantasy and make-believe from the point of view of a child. Hmm, ever since 3rd grade, for some reason the theme of using fantasy to cope with reality has always resonated with me. If I ever write a middle grade, this is something I'd want to explore, I think.

ANYWAY, I also gleaned some things about the writing style of THE GIVER and AFTERNOON OF THE ELVES. It seems so obvious they were published a while ago. Their styles just seem...older, you know? Now, I feel like middle-grade is mostly in first person with a spunky narrator. I'd be interested to hear your own observations about this...

Right now, I'm taking a break from middle grade--not on purpose, but only because the books I requested at the library haven't arrived yet. So I'm checking out PLATFORM by Michel Houellebecq.
From the first sentence "Father died last year," I knew I'd like this book because it sounds like an homage to Camus' THE STRANGER, whose first line is probably one of the most memorable ever "Maman died today." Anyway, the protagonist of PLATFORM has a lot of similarities with Meursault, AND I'm proud to discover that I'm not the only one who thinks so! A review on Amazon calls PLATFORM a mix of Howard Stern and Albert Camus--aHA! I can read and make relevant, insightful observations, see?!?! (Lolz) So I'm not up to the racy parts yet, but apparently this book is going to get controversial.

I'm definitely not in middle-grade land anymore.

But, seeing that LOLITA is my favorite book of all time, and THE STRANGER is also high up there, I'm guessing I'll enjoy PLATFORM too.

After PLATFORM, next up is Jennifer Egan's A VISIT FROM THE GOON SQUAD (recommended to me by Arielle, whose impeccable taste has yet to let me down), and then it's back to middle-grade :)

over&out,
jude